Lesley Cusick
M.A., Physical Geography (Economics Minor), Bowling Green State University, Bowling Green, OH
B.A., Geography (Geology and Anthropology Minors), Kutztown State University, Kutztown, PA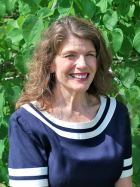 Ms. Cusick has 28 years of experience as a subject matter expert, program manager, and technical liaison on regulatory and environmental issues supporting the U.S. Department of Energy and 7 years of private-sector energy and environmental consulting experience. Ms. Cusick is an outstanding regulatory strategist and policy and impact analyst and a highly skilled risk management decision maker. She is a designer of credible and effective communication tools for use with members of the public, regulators, and Native Americans and Alaskan Natives, elected and appointed officials. She has particular skills in risk communication, active listening and engagement to reach workable solutions assisting in the management of expectations and the development of alternatives, and making complex projects and processes understandable to stakeholders. Her areas of expertise include federal real property transfer in parallel with multi-contaminant cleanup; beneficial reuse planning; and regulatory process improvement and innovation.
Professional Experience
Subject Matter Expert for designing the environmental implementation process for successful property leases and transfers from federal ownership in support of major U.S. Department of Energy (DOE) client facilities. Responsibilities include developing protocols, procedures and practices for property transfers for beneficial reuse; providing training to technical, legal, and regulatory audiences; integrating multiple regulatory requirements to save costs and reduce iterative delays to planning, analysis, and risk assessment processes. Led the preparation of materials in anticipation of stakeholder inquiries to attain regulator and public acceptance by using and showcasing transparent methods.
NHPA Subject Matter Expert/Regulatory Specialist reviving and refocusing the NHPA compliance program for a DOE client. Responsibilities included implementing increased and improved public involvement, including initiating communication with relocated Native American tribes to engage with them to assist with major cleanup decision-making. Successfully integrated NHPA as an applicable regulatory requirement with CERCLA cleanup reviews to facilitate streamlined and consolidated decision making. For another DOE client, responsibilities included facilitating and preparing technical regulatory documentation, enabling the client to gain stakeholder acceptance and then conclude a controversial mitigation project involving the demolition of Manhattan Project facilities.
Serve as Managing Director of Leaders in Energy and Preservation (LEAP) a non-profit whose mission is to engage cultural resources management and energy (and in parallel, infrastructure) business sectors that will enable energy development and cultural resources protection in parallel. The concept is that up-front knowledge of the presence of cultural resources facilitates informed risk-management decisions by industry, allowing for avoidance of the resources or the development of mitigation methods where avoidance is not practicable. The basis is planning, communication, flexibility and informed decision-making by industry.
Authored portions of DOE Headquarters Environmental Management Program guidance for the Department's Asset Revitalization Initiative. Topics included methods to support real property transfers for less than fair market value, indemnification, and guidance sections for overall transfer process streamlining and improvements in support of beneficial reuse for community/economic development purposes.
Environmental Management Program National Environmental Policy Act of 1969 (NEPA) Compliance Coordinator managing NEPA compliance for five DOE site cleanup programs. Responsibilities included cooperatively working with staff to instill new benchmark values associated with compliance and building trust to enable recognition of NEPA's inherent planning tools.
Nuclear Licensing Lead for a siting and licensing task for several low-level radioactive waste disposal facility projects in the Southeast and Midwestern US. Participated in numerous public meetings to gain insights from communities under evaluation for disposal site licensing.
Licensing and Development Specialist overseeing environmental management, permitting, compliance, regulatory strategies, and policy development for the cogeneration branch of General Public Utilities.
Land Use Planner/Licensing Specialist assisting in the preparation of the ingestion pathway planning document for licensing of the Seabrook Nuclear Power Plant. Coordinated and communicated with all local food and feed producers to obtain data for impact modeling. Also managed the aerial photographers engaged in the defense of the evacuation time estimates and prepared expert witness testimony on several topics for the Atomic Safety and Licensing Board hearings.
Select Professional Training
Project/Program Management
Bechtel Tier I Project Management
Six Sigma Yellow Belt Training
Social Ecology
Environmental Dispute Resolution
Conflict Resolution and Consultation Tools for Cultural and Natural Resource Projects
Environmental/Regulatory/Resource Protection
CERCLA Implementation
Corps of Engineers Cultural Resources
Section 106 (NHPA) Essentials
Advanced Section 106 Seminar
CERCLA and NHPA for Superfund Sites
NEPA Impact Analysis on Federal Lands and Facilities, Duke University, Durham, NC
Cumulative Effects Analysis under NEPA, Duke University, Durham, NC
Natural Resource Damage Assessment
Environmental Due Diligence and Liability
Real Property
Corps of Engineers Real Estate Management and Outgrants
Corps of Engineers Real Estate Management and Disposal
Corps of Engineers Real Estate Disposal
Federal Real Property Leasing, Federal Real Property Lease Law
Lease Administration
The Valuation of Environmentally Contaminated Real Estate
Appraisal Principles
Easement Valuation
Property Acquisition Process Considerations
Legal Aspects of Easements
Understanding Environmental Contamination in Real Estate
Property Descriptions