Gary Severson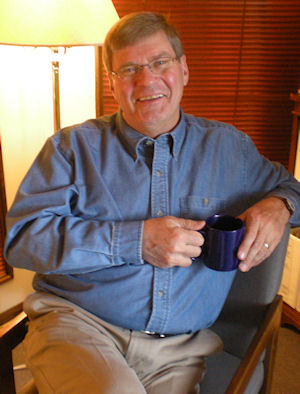 Gary is a nationally recognized regionalist - a facilitator of collaboration of unique place-based regional cultures working together in productive harmony, while protecting, nurturing, and celebrating their uniqueness. He recently retired as Executive Director of Northwest Colorado Council of Governments, a regional organization in the high elevation rural resort area of Colorado, where he led efforts to constructively address regional issues ranging from affordable workforce housing to forest health, from clean water protection and restoration to livable communities for seniors, and from energy conservation to economic diversification.
Gary was congressionally recognized by both the United States Senate and the United States House of Representatives for his admirable leadership in regionalism. Gary earned the USDA's Rural Community Assistance National Leadership Award for his work in building regional multi-stakeholder collaborative relationships in land management and is listed in the National Heritage Registry of Who's Who for regional leadership. He currently serves as a consultant to federal land management agencies, state and local governments, and private sector enterprises regarding regional multi-stakeholder approaches to land and resource management.
He was recently appointed to the USDA Secretary's Collaborative Forest Landscape Restoration Advisory Committee. Gary's career spans 41 years of public and private sector experience working with multiple stakeholders, diverse groups and communities to address regional issues. He has experience in all parts of the nation and is currently working across the national forest system as a member of the USDA Forest Services' National Collaboration Cadre to develop collaborative approaches to ecological, social, and economic restoration. As a member of the Orton Family Foundation's Board of Trustees, Gary assists in directing the foundation's focus on livable and sustainable rural communities in the Rocky Mountains and New England. He earned degrees in public address and group communications from Drake University. Born and raised in Iowa, with a strong Midwestern community ethic, Gary is a 42-year resident of Colorado and makes his home with his wife Bert in Evergreen, Colorado.