Tiff Thompson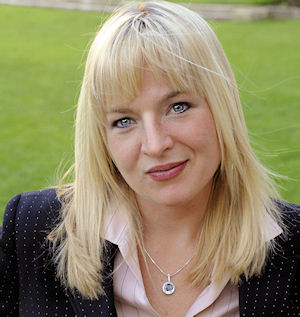 Since the year 2000, Tiff has been pursuing environmental justice. In her professional life, Tiff has developed over 8,000 megawatts of wind energy projects in state throughout the central and Western regions of the United States. She began her career in wind energy by relocating from Washington DC to a small town in South Dakota, and procuring over 350,000 acres for a multi-gigawatt wind farm over the course of one year. She has worked on community-based, commercial scale wind energy projects, as well as traditionally structured wind energy projects and has trained over 40 field agents in the realm of site acquisition, right of way acquisition, land procurement for project substations, and legal contract interpretation.
Over the past six years as a renewable energy developer and project manager, she has conducted analyses of various energy markets in the nation, including energy load growth and profiling, power marketing analyses, assessment of state renewable portfolio standards, and the relative economic viability of projects in development across the country. In 2009, she composed a grant for a wind farm in Ohio, winning $2.5 million in DOE stimulus funding.
Her work in the field of renewable energy has afforded Tiff a broad education in all aspects of power plant development, including all components of real estate, permitting, and environmental work; all levels of project financial modeling, power marketing, budgeting, project acquisition and divestitures; and all levels of governmental interface. She has worked with local governmental agencies and entities, state, and federal agencies, including, but not limited to the U.S. Fish and Wildlife Service, the U.S. Army Corps of Engineers, the Bureau of Land Management, various states' Departments of Fish and Game, The Environmental Protection Agency, The Federal Communications Commission, the Department of Transportation, the Bureau of Indian Affairs, State Historic Preservation Offices, Farm Service Agencies, State Department of Natural Resources, as well as various transmission providers, utilities, Public Utility Commissions, and Independent Systems Operators.
Additionally, Tiff has taught Argumentation and Debate at the University level, as well as the History of Rhetoric, Contemporary Rhetorical Theory, and Advanced Public Speaking. Tiff has constructed and led workshops on topics such as "Enabling Confidence while Delivering Presentations" and "Creating Awesome Presentations: The Nuts and Bolts" and was the creator and founder of a service learning initiative on public speaking education.
Tiff's research and on environmental communication has won awards and her recent endeavors include delivering motivational speeches on the topical trio of Climate Change, Psychology, and Intention-- for the Clinton Global Initiative University. She has a Master's degree in Rhetoric and Political Culture from the University of Maryland and another Master's in Depth Psychology from Pacifica Graduate Institute, having graduated Magna Cum Laude.